SUBWAY Franchise is the most successful franchise in the world!
SUBWAY is the world's largest restaurant chain, operating under a single brand. We are always open for new partners and are ready to provide them with tools and techniques for improving their competitiveness in fast food market.
SUBWAY has more than 670 restaurants in Russia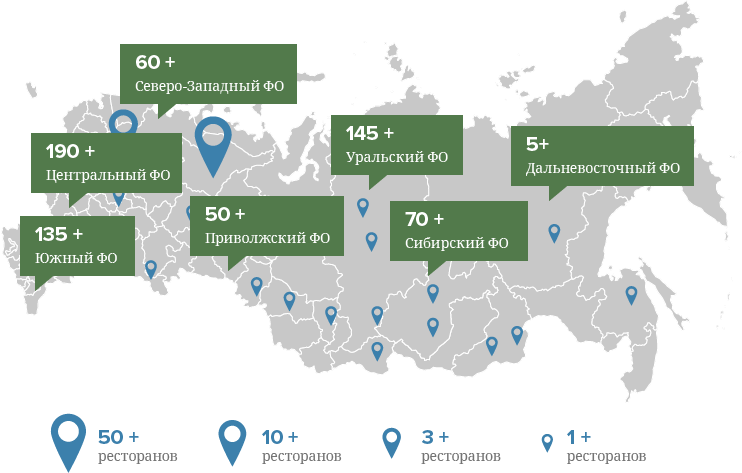 You can open your SUBWAY in any Russian city, even if there is already an existing franchisee there. SUBWAY Franchise is not exclusive!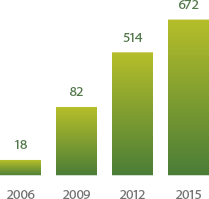 SUBWAY in Russia
As of April 2015, over 670 restaurants successfully operate in 130 cities of Russia. It took only five years for "Subway Russia" to bring the Russian market to the fourth place in Europe in the number of operating restaurants. In terms of sales growth, profitability and efficiency of individual restaurants, SUBWAY market in Russia is the second largest national market of the network in the world, while SUBWAY restaurant on 20 Nevskiy Prospect, St. Petersburg, is one of the world's leaders in terms of sales.
Why choose SUBWAY Franchise:

We will help you to choose location for a restaurant

Design project of your restaurant

Local advisory support

National advertising fund and database of marketing materials

Franchisee's obligatory training

All necessary information for business management
Contact our regional manager

Tatiana Bogomyakova
Business Development Manager
To learn the next steps to owning your own SUBWAY, please read the information we have gathered for you. Fill in a form and get personalized help of your regional manager soon.