The History of Subway
Back in 1965
Fred DeLuca set out to fulfill his dream of becoming a medical doctor. Searching for a way to help pay for his education, a family friend suggested he open a submarine sandwich shop.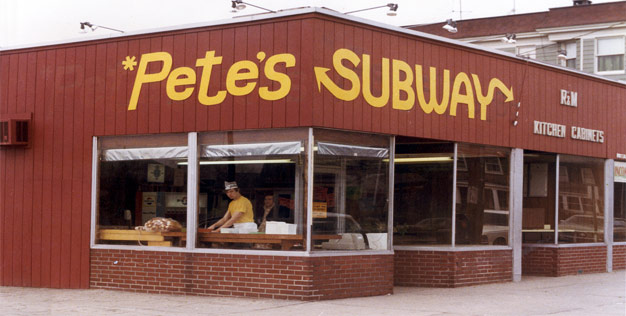 With a loan of $1,000, the friend—Dr. Peter Buck—offered to become Fred's partner, and a business relationship was forged that would change the landscape of the fast food industry.
The first store was opened in Bridgeport, Connecticut in August, 1965. Then, they set a goal of having 32 stores opened in 10 years. Fred soon learned the basics of running a business, as well as the importance of serving a well-made, high quality product, providing excellent customer service, keeping operating costs low and finding great locations. These early lessons continue to serve as the foundation for successful SUBWAY restaurants around the world.
---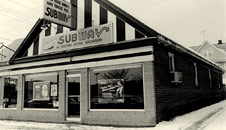 SUBWAY, the Franchise
By 1974, the duo owned and operated 16 submarine sandwich shops throughout Connecticut. Realizing they would not reach their 32 store goal in time, they began franchising, launching the SUBWAY brand into a period of remarkable growth which continues to this day.
---
A "Fresh Future"
Today, the SUBWAY brand is the world's largest submarine sandwich chain with more than 41,000 locations around the world. We've become the leading choice for people seeking quick, nutritious meals that the whole family can enjoy. From the beginning, Fred has had a clear vision for the future of the SUBWAY® brand. As we continue to grow, we are guided by his passion for delighting customers by serving fresh, delicious, made-to-order sandwiches.
---


The History of SUBWAY in Russia
SUBWAY chain entered the Russian market in 2004, when re-opened its restaurant in St. Petersburg on 20 Nevskiy Prospect (the first restaurant was opened in 1994). During the year, four restaurants began their work in Russia; in December 2008, the network overcame the barrier of 50 outlets; in April 2010, the hundredth restaurant SUBWAY was opened there. In December 2010, the network overcame the barrier of 150 outlets across Russia. By adding 157 new restaurants in 2011, Russia became the leader in the development among other European countries. As of 2011, more than 60% of all new SUBWAY restaurants in Europe were opened there. In April 2012, the number of restaurants was over 350. Currently, Russia is the second largest market in Europe in the number of total SUBWAY restaurants count. As of today, 300 franchisees operate under SUBWAY brand, with more than 670 restaurants in 130 Russian cities and towns.