Drinks and Desserts
Drinks
There are both hot (tea, coffee) and cold drinks (soft drinks, mineral water, juices, iced tea) in SUBWAY restaurants.

You can also buy beer at SUBWAY restaurants located in Russia.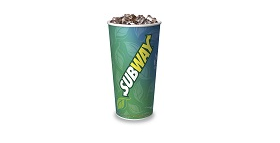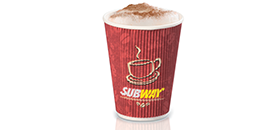 Desserts
Treat yourself with SUBWAY desserts, daily baked in your SUBWAY restaurant.

Freshly baked cookies, tasty muffins and a wide variety of buns with various fillings can be an excellent addition to your lunch at our restaurants.